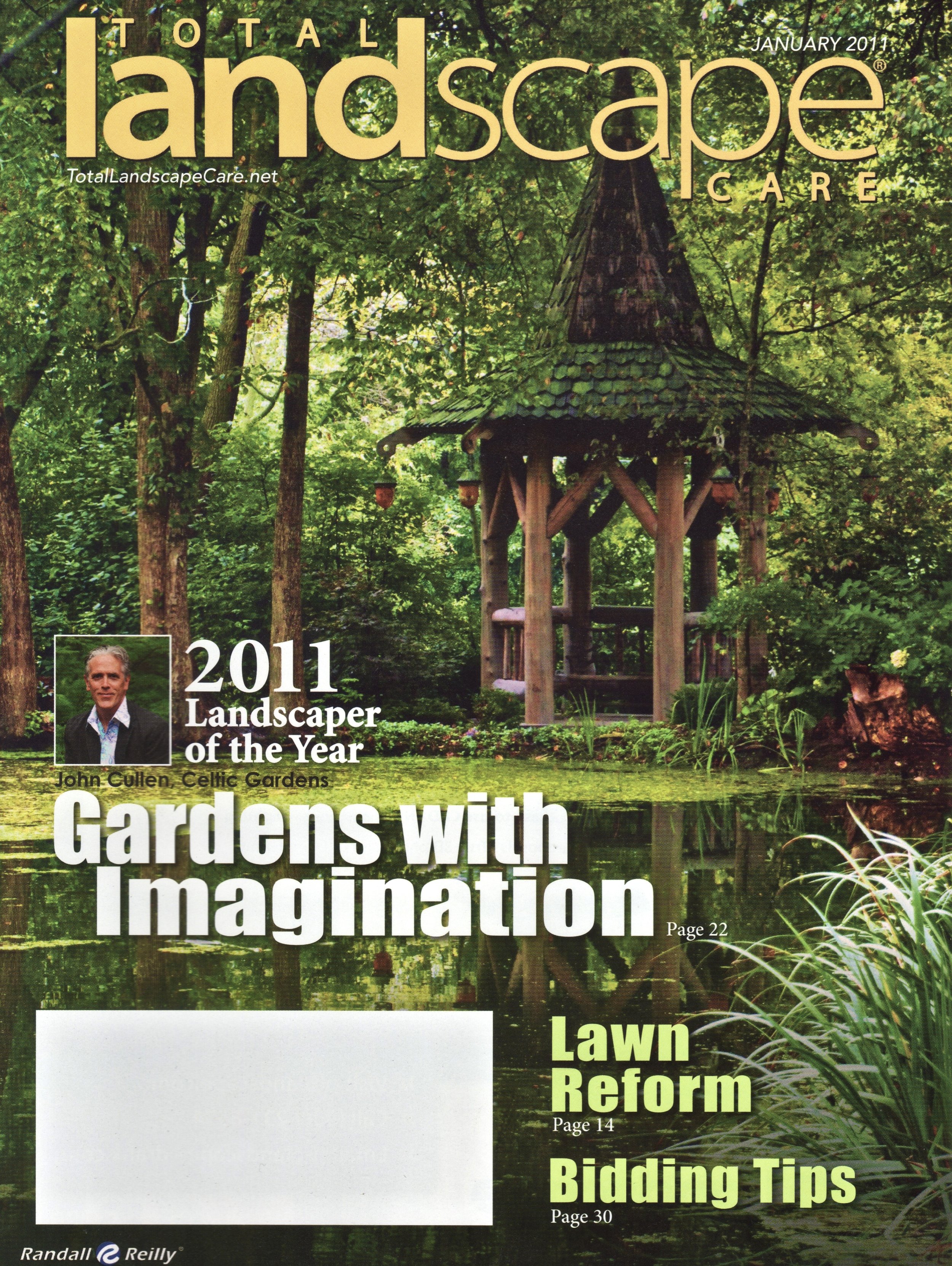 Landscaper of the Year.
A brisk fall wind rattles the gold and red leaves clinging to the trees outside the home of John Cullen in Dexter, Michigan, as he pulls into his driveway at the end of a hectic workday. The wind swirls the leaves across his path as he walks to the front door.
Cullen's homes is notable for an ample stone masonry porch his crew built, which surrounds two sides of the structure.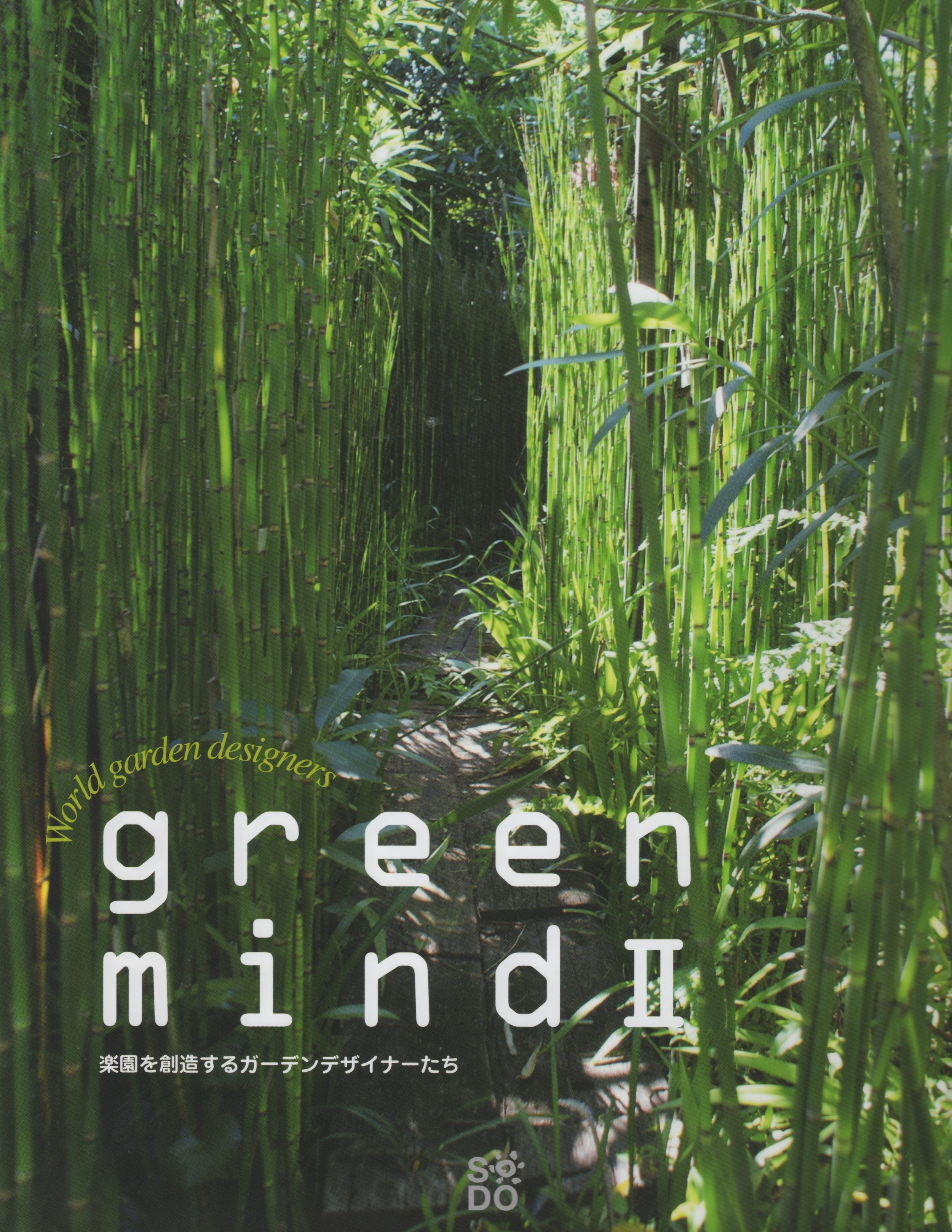 World Garden Designers, Featuring John Cullen American Designer.
John Cullen grew up on Grosse Ile and at the age of 13 years, he started working as a garden hand for both Josephine Rammagne and the Ernie Stanton (Plant Scientist and owner of Westcroft Gardens, which is the oldest family owned and operated farm in Michigan). While studying Literature and History at the Residential College of the University of Michigan, John started gardening for private homes in the city of Ann Arbor.
Following his graduation, John started gardening 7-8 months a year and traveled abroad for the off-season. It was in those travels that his love of gardening and design grew.
Quietly yet confidently, John Cullen of Dexter says his goal is to be the nation's best gardener.

"I want to leave a mark on the garden world," he says.
It's an ambitious goal, but events of the last seven months provide encouragement:
-He won a best of show and the daily people's choice awards at the 2007 Philadelphia Flower Show.
-He exhibited at Garden Show Ireland's festival in June.
-He's been invited to represent the United States at the Singapore Garden Festival in 2008.
-And he'll return as a major invited exhibitor at Philadelphia in March...
Garden Heaven Magazine, 2007
God Makes, Man Shapes
The island of Grosse Isle sits nestled between the United States and Canada at the mouth of Lake Erie, one of the Great Lakes that surround the state of Michigan. It is here that you will find Westcroft, the gardens that were the life's work of the late Ernie Stanton, a gardener and plantsman who traveled the world in search of unusual specimens. As a youth, I spent many hours weeding these gardens and taking in all that I saw. Though I have on occasion suggested I apprenticed under Mr. Stanton (a slight exaggeration perhaps), my greatest teacher at Westcroft was actually a stone...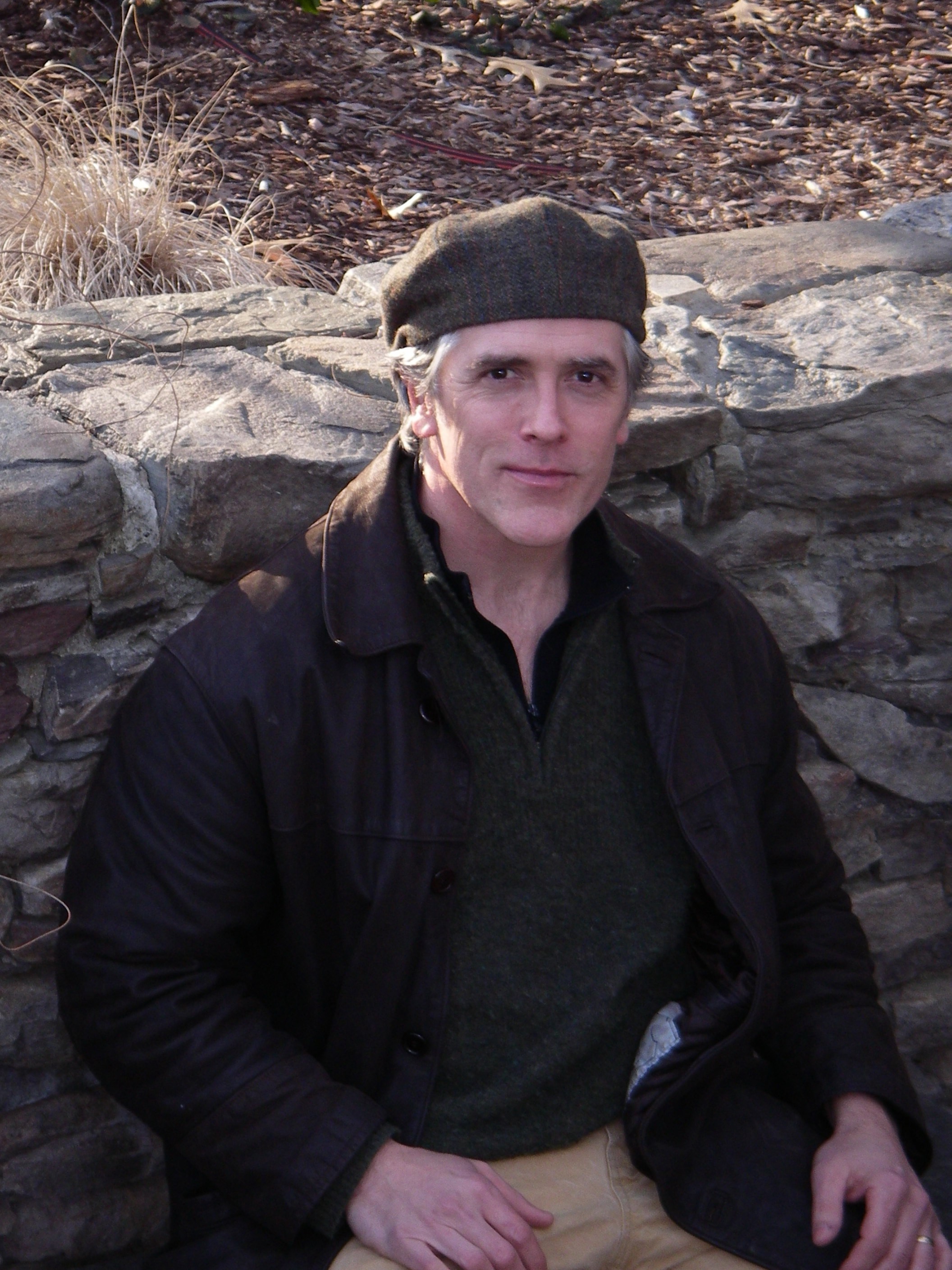 Small Gardening Company Takes on Big Projects
Garden designer and builder John Cullen is happy to work with you if you have, say, $800 for a little project at your Ann Arbor home.

But you're as apt to find him tending a 5-acre garden in an affluent Chicago neighborhood or preparing for an international show as moving earth in town.
Indeed, the Dexter resident spent part of this past summer installing a garden at Hillsborough Castle outside Belfast, Northern Ireland.

And his upset win at the Philadelphia Flower Show earlier this year earned him an invitation to exhibit in the Singapore Garden Festival, where he'll represent the United States.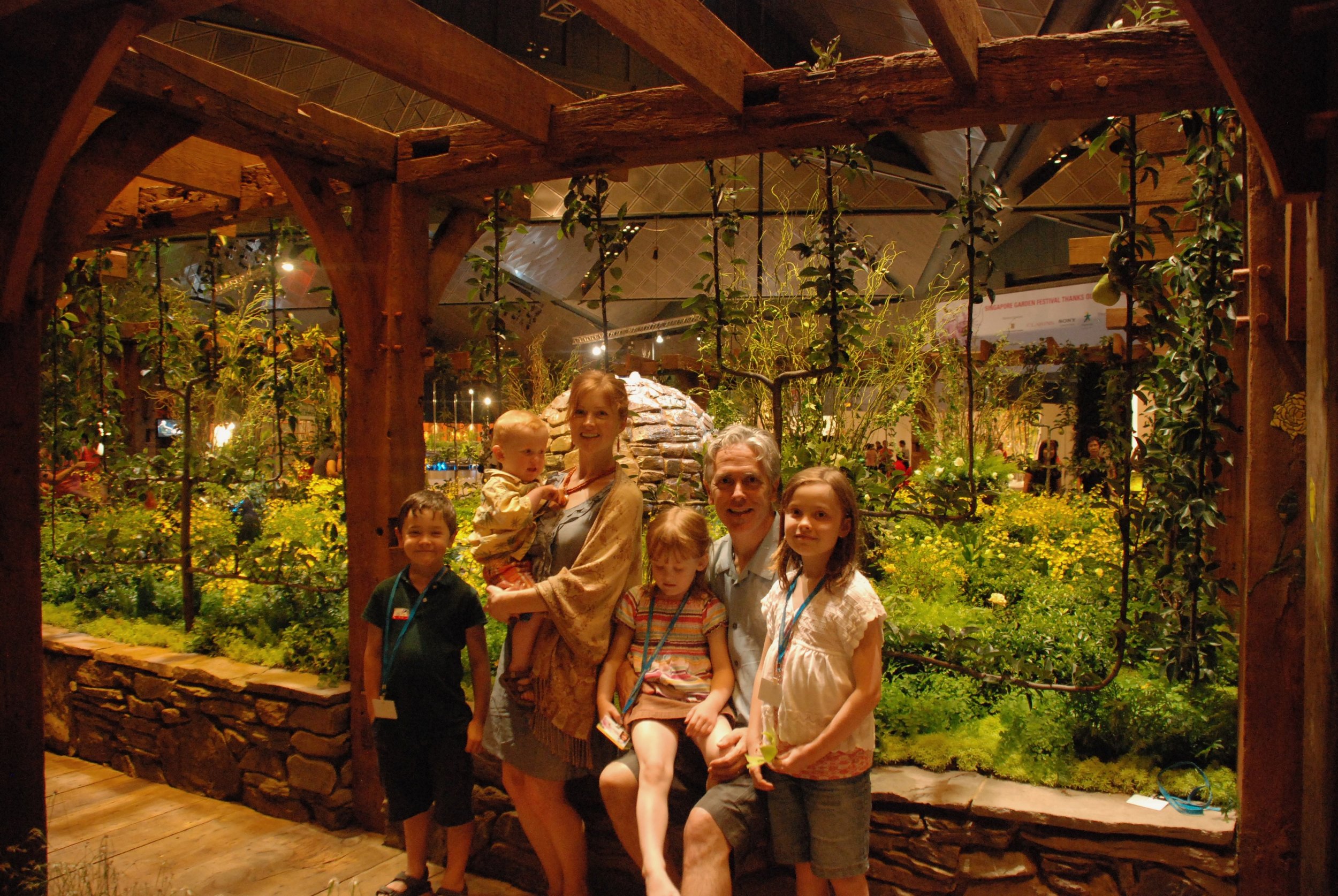 Singapore a classroom for Dexter family
Stories by MOIRA CULLEN
SPECIAL TO THE FREE PRESS

It began with an invitation to design a garden for the 2010 Singapore Garden Festival, a show that aims to bring the finest designers from around the globe to one spectacular event.

My husband, John, and I own a Dexter-based garden design-build firm and he participated in 2008, but this time, we opted to bring the entire family along for the event, which ran July 15-22.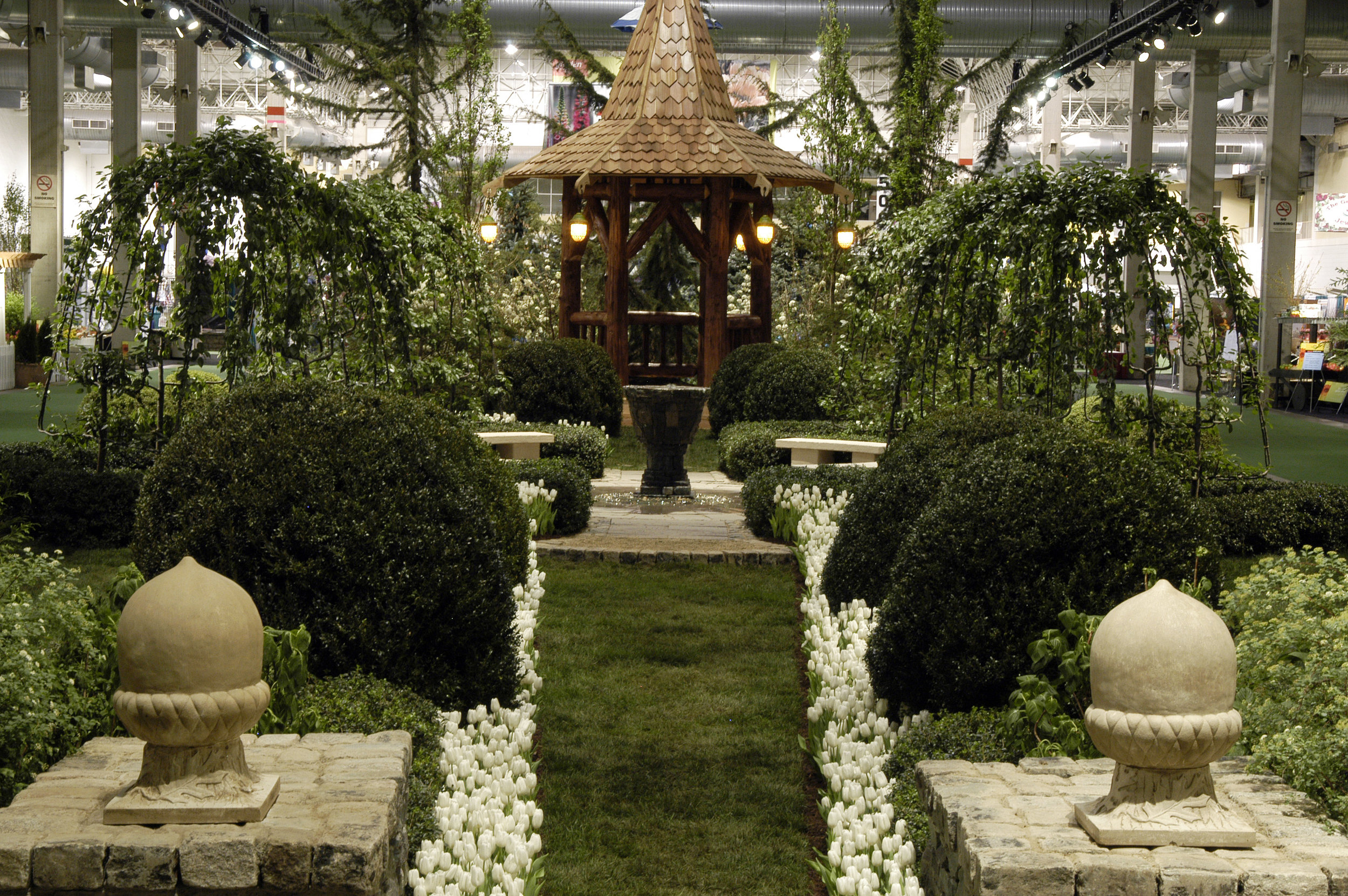 A Renascent Perspective
In partnership with Chelsea Flower Show's award-winning designers, Tim Redwood of Redwood Stone in Wells, England, and Andrew McIndoe of Hillier Garden Centres in Romsey, England, John Cullen of Celtic Garden Imports in Ann Arbor, Mich. returns for a third year at the Chicago Flower & Garden Show with a recreation of the Abbot's private garden at the Medieval Glastonbury Abbey.
Celtic Gardens Wins Gold
Celtic Gardens Wins Gold and the People's Choice Award at the 2010 Singapore Garden Festival
This garden named 'Hortus Inclusus' was inspired by John's visits to St. Paul's Outside of the Walls, in Rome, Italy. This magnificent major Basilica has nestled within its interior a beautiful cloister.
In monasteries, the word cloister meant the "enclosure." Monks would come to the cloister during quiet free times to meditate. The purpose of the beauty in the cloister was to elevate the heart of the monk, lifting him to the Ultimate Creator of Beauty. Mendel was in a cloister when he observed different flowers in the sweet-pea patch, and musing upon that led him to think about how God arranged for variation in nature, leading to the discovery of genetics.